Please note: The elite sports seat will not fit the defender 90" Station wagon with trim fitted to the B pillar. See below image for refrance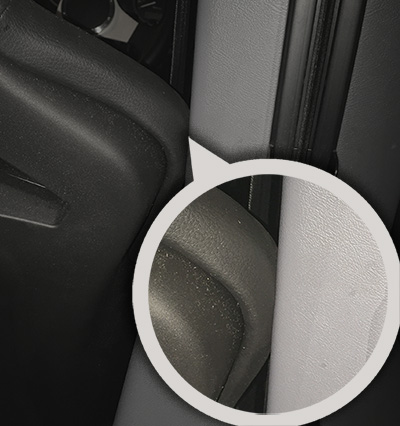 The Elite Sports Seat designed by Exmoor Trim is a superb all rounder of a seat.
Designed with a classic sports styling to give you the practicality of a Land Rover and the comfort levels of a Range Rover.
Designed specifically to fit directly into a Land Rover with the same four bolt fittings as your existing Defender seating, the design cleverly utilises the original Defender seat frame ensuring correct fitting and posture with the practicality of everyday use.  You are also positioned directly in line with the steering wheel (unlike other sports seats modified to fit a Defender whereby you are positioned at an angle to the steering wheel) and no mounting brackets are required for these seats.
The seat bases are easily removable in exactly the same way as your original factory-fitted front seats by simply releasing the base unit from the frames and runner mounts, giving clear and easy access to any under-seat storage that may be required for battery, fuse or storage access.